A good French Bulldog stud is essential to ensuring healthy, high-quality offspring in breeding programs. The stud should be carefully selected based on various factors, such as conformation, temperament, health, and genetic testing.
Conformation refers to the physical characteristics of the dog, including its body shape, size, and structure. A good stud should have excellent conformation that adheres to the breed standard, which helps ensure that the offspring inherit these traits.
Temperament is another important factor to consider when selecting a French Bulldog stud. A good stud should have a friendly, stable, and outgoing temperament that is in line with the breed's characteristics. This helps ensure that the offspring inherit desirable behavioral traits.
Health is also a crucial consideration when selecting a stud. The stud should be free of any genetic diseases that can be passed on to the offspring. Genetic testing can help identify potential health issues and should be performed before breeding.
Overall, a good French Bulldog stud can help ensure healthy, high-quality offspring that meet the breed standard and have desirable traits. It is important to carefully research and select a stud that meets these criteria to ensure the success of the breeding program.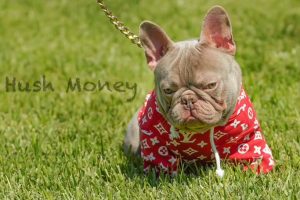 If you are searching for the perfect French Bulldog stud or inquiring about a stud fee and process, please contact 346-719-0027 or email frenchbulldogtx@gmail.com for more details. French Bulldog Texas as been breeding for over 22 years and offers French Bulldog studs up to 7 generations of bloodline.