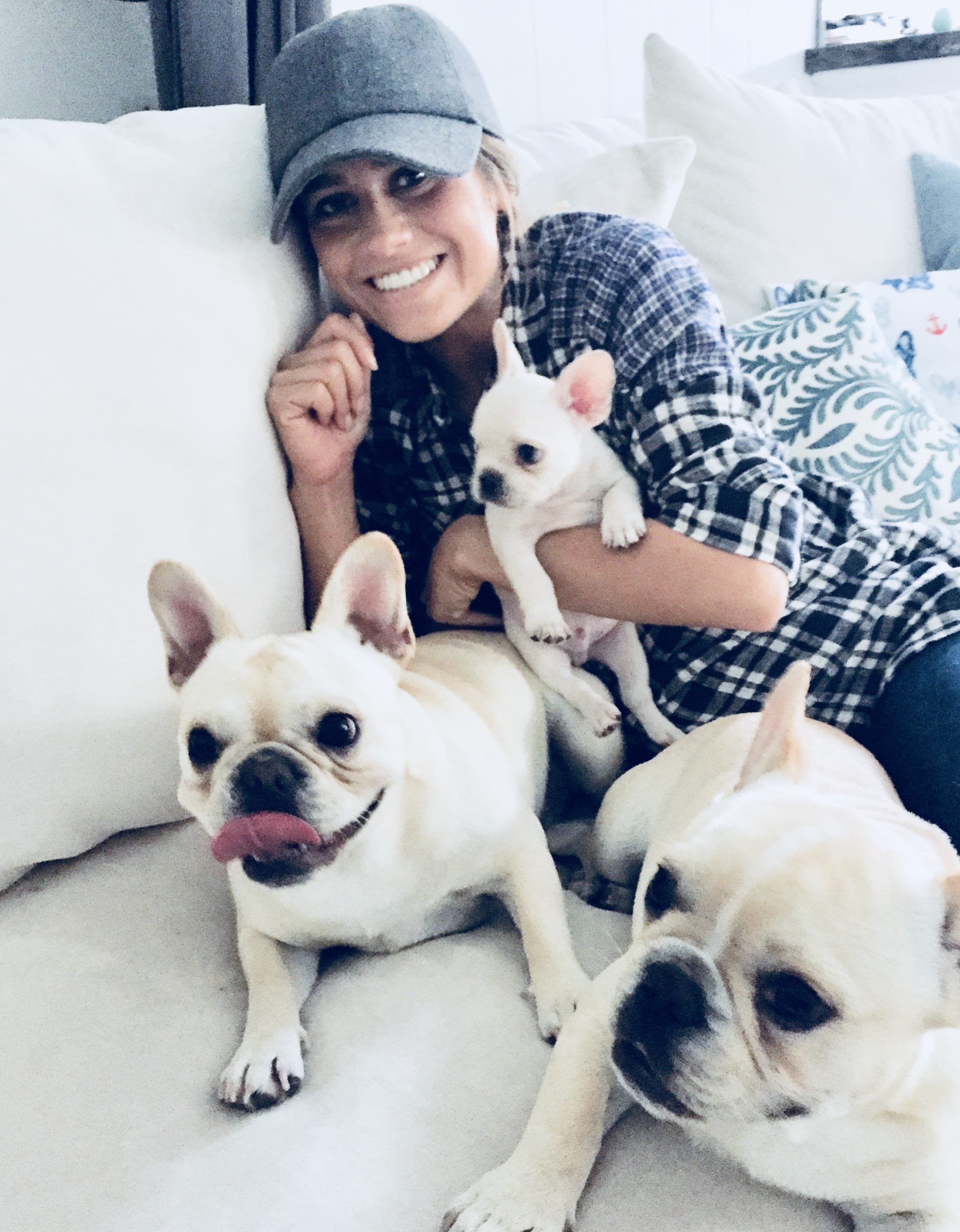 Frenchie's obviously fill our hearts with joy and plenty of laughter. These goofy canines don't just make us happy, they actually improve our health! Studies have shown that your Frenchie is directly linked with lowering blood pressure, reducing cholesterol, and decreasing triglyceride levels, which all contribute to heart health. So forget the Cheerios and play with your French Bulldog. Studies also show that patients who have had heart attacks have a better survival rate in recovery if the patient owns a pup!
Exercise also plays a role in adopting a Frenchie. Staying fit and active is important in your French Bulldogs lifestyle but also yours. A light 15 – 20 minute walk a day with your Frenchie gets you on your feet. "Getting your steps in" is way more fun with your four legged best friend by your side.

Although a quick walk may not seem like a lot of exercise for you, it is linked to Frenchie owners losing weight. That's right, studies show that daily walks with your pup can aid in you dropping an additional 15 LBS a year.
Switching gears, Frenchies aid in reducing stress levels. These pups can lower your anxiety and blood pressure. By spending time with you French Bulldog, you increase the levels of serotonin and dopamine. These are two key chemicals your brain produces that play a role in your happiness, feeling calm, and wellbeing!
Your Frenchie is more than your best friend, they are a therapist, fitness instructor, and comedian all rolled into one!