There always comes a time in everyone's life when you begin to ask questions such as "What is my purpose?", "Why are we doing this?" and in that moment, we get an answer. The answer is more than just creating and finding French Bulldog puppies forever homes, but the unmeasured value that we bring to people's lives. Over a year ago, we delivered a puppy to a young lady who was silently battling stage 4 breast cancer in California. She reached out to us like any other potential client. Asking all the basic questions about Frenchies, requesting pictures and video. We would get updated pictures of "Bruce" and his development, but not once we were told he was helping her heal from breast cancer. Recently, we received a text message "I wanted to share with you my Recovery Story! Bruce was a big part of me getting better! So Thank You! http://www.smc.edu/SMCInFocus/Pages/2019/12/Article1.aspx "
---
The following article was written by Santa Monica College. No edits or changes have been made to the original publication. Click here to view the original article.
---
Dancing Through Cancer
In mid-November, Allison Arjarun, 36, walked into the sunlit studio in CPC 308, as she has done all semester. A sunny person in general, she was positively beaming. As the beginning ballet students slippered-up for their 8 a.m. class, instructor Sophie Monat shared some personal news: she had just become a grandmother.
Then Allison dropped her bombshell: the metastatic cancer, she announced, was in remission. Cheers and tears followed. Her classmates knew, from a get-acquainted circle on the first day of class, that Allison had been diagnosed a year before with stage-4 breast cancer. The disease had spread throughout her skeleton. Remission was an impossibility, she'd been told. Once the cancer gets in your bones, her doctors explained, it doesn't leave. And now it was gone. Her doctors may be flummoxed, but Allison attributes at least part of the miraculous turnabout to her joyful work at the barre—and a flurry of other life-affirming pursuits at SMC.
A Natural-Born Survivor
Optimism is baked into this resilient young woman from Bakersfield, who has cheated death and beaten back despair more than once. As an infant, Allison survived heart surgery to correct defects related to extreme pre-maturity. When she was 8, her dad died of metastatic melanoma. It took time but gradually she lifted herself out of grief-induced fatigue and depression. In high school, Allison dreamed of being a fashion designer. It was only after she'd been admitted to Fashion Institute of Design and Merchandising that she realized the private tuition was out of reach for her mom, who was supporting three daughters on an office worker's pay. So, Allison paid her own way through Orange Coast College, temping and working part-time in a therapist's office. She transferred to UC Irvine and completed her bachelor's degree in cultural anthropology in 2008. Upon graduating, she moved to Santa Monica and worked long hours managing two clinical psychology practices and her own patient-advocate consulting business.
She took ballet classes in her spare time at SMC. When double knee injuries made pliés painful, she switched to yoga, eventually becoming a certified instructor. Running was a new passion before cancer threw her life into chaos. "It Had Spread into My Bones" Her initial diagnosis, in 2013, had shaken but not broken Allison's spirit. Doctors detected six slow-growing breast tumors rarely seen in young women. The treatment protocol was not set in stone. Doctors urged a double mastectomy, radiation and hormone blockers. Allison instead embarked on a long-anticipated trip to northern India exploring textile designs, block printing, embroidery and weaving styles. When she returned three weeks later, she opted against the surgery, radiation and hormone therapy, deciding instead to treat her cancer homeopathically. A year later, she traveled again to Nepal and Bhutan for more spiritual healing. "I'm a Buddhist," says Allison, who is half Thai, "so it was really meaningful for me to be in the sacred Himalayas." Doctors closely monitored her tumors, which stayed relatively stable for five years. In 2017, Allison took a high-stress job in the tech sector with an artificial intelligence startup; she soon moved to the HR team at Activision Blizzard.
Ironically, it was during a yoga retreat in Japan that profound fatigue finally caught up with her. Back home, Allison consulted her doctor, who ordered a new round of CT scans. "And that's when I found out it had spread into my lymph nodes and bones, almost my entire skeleton," Allison recalls. "My skull, my spine, my pelvis, my sternum, my ribs, neck, everywhere … " Her voice trails off, constricted by emotion.
To starve the raging cancer, oncologists put Allison on estrogen and progesterone blockers, which exacerbated her fatigue and added excruciating bone pain to the mix. She spent the following year bedridden, alone, on disability and sinking into debt. Her family started a GoFundMe page to help pay her bills. Allison sold her car and winnowed her possessions, waiting to die. Her muscles atrophied and she lost 25 lbs. She put on a brave face. Her Instagram made no mention of her poor health. "It really was a silent struggle," she says. "I learned the importance of being kind to people. You never know what they're going through on the inside." Slowly her CT scans started improving, her tumors shrinking. To rebuild her strength, Allison's doctors recommended she attend rehab exercise classes at Cedars-Sinai Medical Center, but public transportation was too complicated and Uber rides made her car-sick. That's when she got the bright idea of resuming her ballet studies at SMC—just a short distance from home.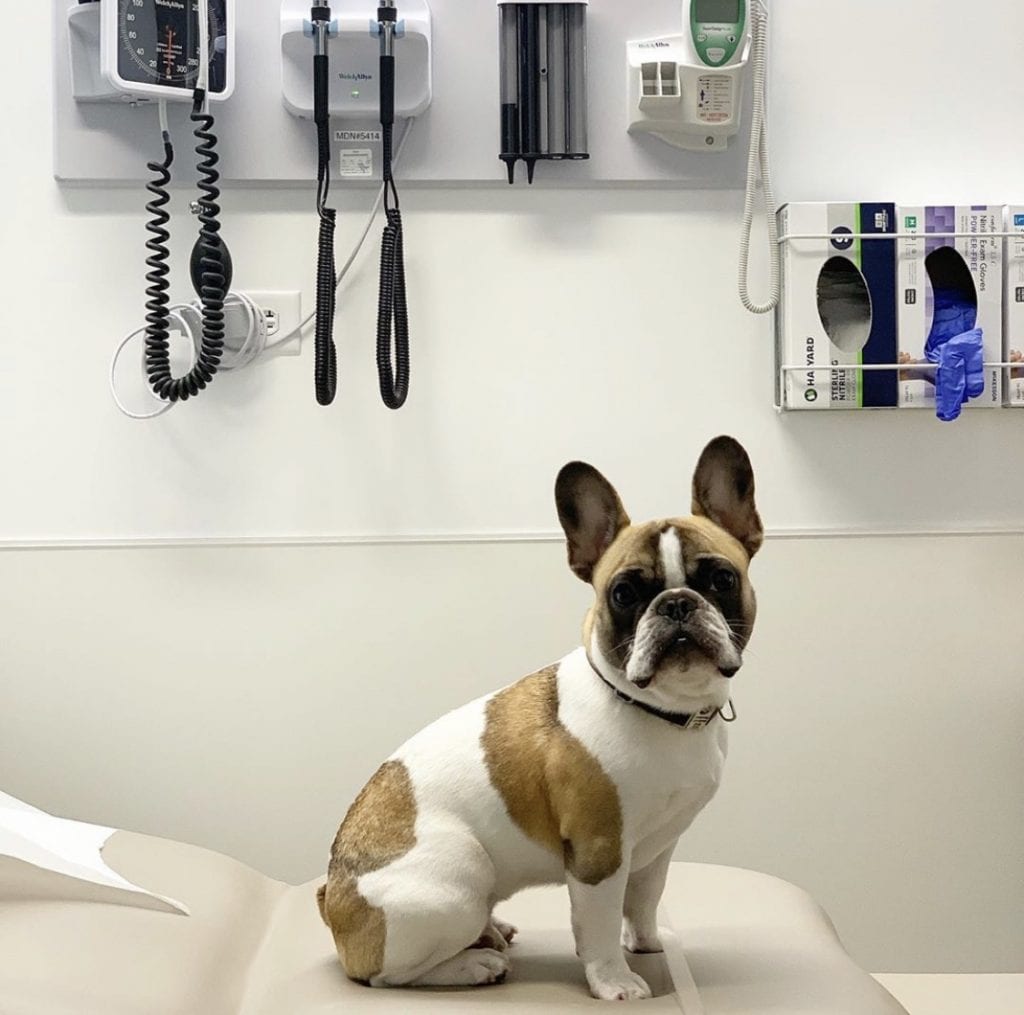 Pas de Deux through Red Tape
When she tried to enroll, however, Allison hit a bureaucratic barrier. She'd taken Ballet 31 twice in 2008-2009, and state regulations blocked further re-enrollment. An SMC counselor directed her to the Center for Students with Disabilities, where she signed up. A few days later, the counselor called back to tell Allison about a possible workaround: she could take Ballet 31 through the "independent study" option. She'd need written permission from the Dance Department chair, they'd have to assign her a faculty advisor and her instructors would need to sign-off. It took time, but once dance chair Judith Douglas got involved, Allison sailed through the red tape. She was permitted to enroll in not one but two sections of beginning ballet, for a total of four 80-minutes classes per week. Instructor Cynthia Molnar, who taught Allison's Tuesday and Thursday class, was immediately struck by her ''natural energy and enthusiasm." There were days she felt too wobbly to do the center work. Jumps were off-limits for fear of bone fracture. If her weight dropped, she wasn't allowed to attend class. Through it all, Allison kept smiling. "She came to class—every class—so eager," says her other instructor Sophie Monat. "She'd show up at 8 a.m., bright-eyed, with a lovely generosity of spirit. Her positivity elevated the class. And she's an absolutely lovely dancer." Both instructors have welcomed students with disabilities in past classes—including people in wheelchairs, blind students, people with mental disabilities. At the basic level, ballet is perfect for all kinds of rehabilitation—"very therapeutic for mind, soul and muscle," Cynthia says. But they agree that Allison's case is special—indeed, inspirational. "I love the discipline she has. How she just sticks with it," Cynthia says. "It has been a tonic to teach Allison, really. It has been my pleasure and my honor," Sophie adds.
Budding Fashionista
After her morning dance classes, Allison found the strength to take Fashion Design courses. Reconnecting with her long-dormant sewing skills, she signed up for two courses in apparel construction and one in pattern making. The heavy load saw her on campus six days a week, which she believes promoted her amazing recovery. Sewing classes rekindled her dream of working in the fashion industry, and her involvement yielded immediate real-world results. In September, she sold some of her hand-made designs at a local craft fair. In October, she got to work behind the scenes at L.A. Fashion Week, dressing runway models for New York designer (and SMC alum) Minika Ko. In November, Allison began an internship with St. Roche Studios, a local apparel brand specializing in fair-trade fabrics from India and Peru. Last semester, she also participated in the Lucky Brand-sponsored annual Chop Shop challenge. The competition tasks SMC fashion students with "repurposing" denim scraps into boutique garments. That experience sparked a new enthusiasm. Allison is now looking to start a non-profit, creating one-of-a-kind recycled denim jackets and backpacks out of Lucky Brand scraps, filling each backpack with school supplies and gifting them to low-income kids engaged in the arts.
Glissade into Wellness
As her strength increased, Allison could tell her condition was improving. By November, she no longer felt her original breast lumps, and her oncologist said her latest CT scan looked good.
It wasn't until she went for a second opinion that Allison understood just how good. The doctor had looked her in the eye and said, "Go live your life and be happy." Allison stared back in confusion. "Then he told me: 'Your picture should be up on a wall at Cedars. Looking at your scans, had I not known your history, I would have said you were a healthy young woman.'" A week later, Allison's regular oncologist confirmed the miracle. The cancer had evaporated. Her health is still far from perfect. Allison's slender, 5-foot-6-inch frame teeters at 95 lbs. She'll likely need to stay on hormone blockers. It'll be another year before she regains her normal energy.
But come January, she'll be standing at the barre again. Her instructors say Allison is ready for the next level, so she has registered for a double dose of Dance 32: Ballet 2, along with Fashion classes in draping and apparel production. Though she can't prove it, Allison says, "I know that my recovery was because of taking classes at SMC. The fashion and ballet classes, they fed my soul. Being around all the younger students with energy helps me. It's been a whirlwind, and I'm so grateful."
Allison, 36, breast cancer survivor, loves ballet, fashion and her Frenchie, Bruce! These are the stories that inspire us and validate what we do serves a bigger purpose. So Allison, Thank you for this! Thank you for trusting us, thousands of miles away, and believing in our French Bulldog program. You are a great example of a discipline and belief. We hope our audience will be inspired by your story.