So, you've decided to get a French Bulldog! Your wife and family are on board and your kids couldn't be more excited. You've discussed names and picked out some toys and all that's left is to find the perfect French Bulldog for you. In order to make the right decision, you've taken the time to make a list and narrow down the type of French Bulldog you think might be a good fit. After some careful consideration, you think that the French Bulldog may be the for you.
But because you're a responsible pet owner you want to make sure that you're making the best possible decision for you, your family, and the French Bulldog.
So how do you determine if the French Bulldog is right for you, after all?
Here are some things to consider:
The French Bulldog's personality
The French Bulldog is a lovable, silly, companion dog. They tend to have an agreeable temperament and so they can be fairly easy to train. They are also very loyal. After reading this, you can't help but to think that this sounds just like the French Bulldog for you!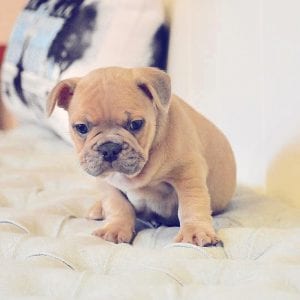 But will they be a great fit for your kids too? While Frenchies tend to do well with young children, like most French Bulldogs, they won't stand to be the victim of tugging, pinching, or rough play. Keep that in mind if you have very young kids at home.
Furthermore, while French Bulldogs don't require a lot of exercise, they make up for it in their need for attention and their love of play. If you're comfortable having a French Bulldog as your shadow, the Frenchie may not be for you. But if you're someone who needs their space, you may want to reconsider.
Overall though, if you're looking for a French Bulldog to shower you in love and affection, the Frenchie is your best bet.
Does the French Bulldog fit your lifestyle?
Are you a family that's always on the go? Do you like to spend your free time outdoors running, biking, or walking? Perhaps you like to spend your weekends hiking the trails, kayaking, or camping in the mountains? Maybe you travel a lot? If this is the case, then the French Bulldog may not be the best fit for you.
Instead, the Frenchie much prefers a laid-back environment where they are given the freedom to relax and play at will. Additionally, the French Bulldog does not require a lot of exercise, but experts still recommend about 15-20 minutes a day. Short walks or bursts of play in the backyard are ideal. If you're looking for an exercise partner, look elsewhere.
The great news is that if you live in an apartment the French Bulldog can be a great option for you! Because of their low energy and smaller size, French Bulldogs don't mind the smaller spaces.
What's more, if you're young and want the freedom to travel and be away from home, you may want to consider more independent breeds. The Frenchie is a highly loyal, companion French Bulldogs and so your new pup probably wouldn't thrive if you were hardly ever home or out traveling the world.
On the other hand, if you're a family who enjoys relaxing or lazy days lounging on the couch at home over excitement and adventure, the Frenchie could be the one for you!
Are you prepared to handle their special health needs?
Like most snort shouted French Bulldogs, French Bulldogs are prone to breathing difficulties and can easily overheat. If you live in an extremely hot or humid climate, the French Bulldog will struggle.
In addition to breathing difficulties, French Bulldogs are also prone to other health conditions such as hip dysplasia, allergies, and cherry eye. You can help to reduce the chances of your French Bulldog developing one of these conditions by choosing to adopt your French Bulldog through a reputable breeder.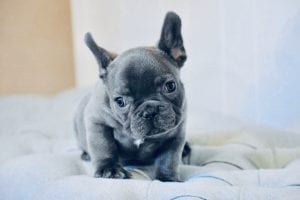 As a result of this long list of health problems, it's quite possible that the French Bulldog may end up costing up a good bit of money in veterinary visits over the course of their lifetime.
If you are willing and prepared to deal with and tackle potential health problems as they arise, the French Bulldog can still be a great fit for you.
Other Considerations
The good news is that despite their health conditions, there are still a ton of benefits to owning a French Bulldog. For instance, French Bulldogs have low growling needs and will do just fine with a bath or good brushing every week. They also tend to be quiet French Bulldogs and make a great choice for apartment dwellers. And if you're hoping to have a fulfilling relationship with your pup, you'd be hard pressed to find a more loving, loyal French Bulldog.
So, what do you think? Is the French Bulldog a good fit for you? If you're looking for a loyal, loving companion French Bulldog with low energy needs and are prepared to tackle any potential health problems, then yes! The French Bulldog is a wonderful fit for you and your family! Hopefully, you will have many happy years to look forward to together.