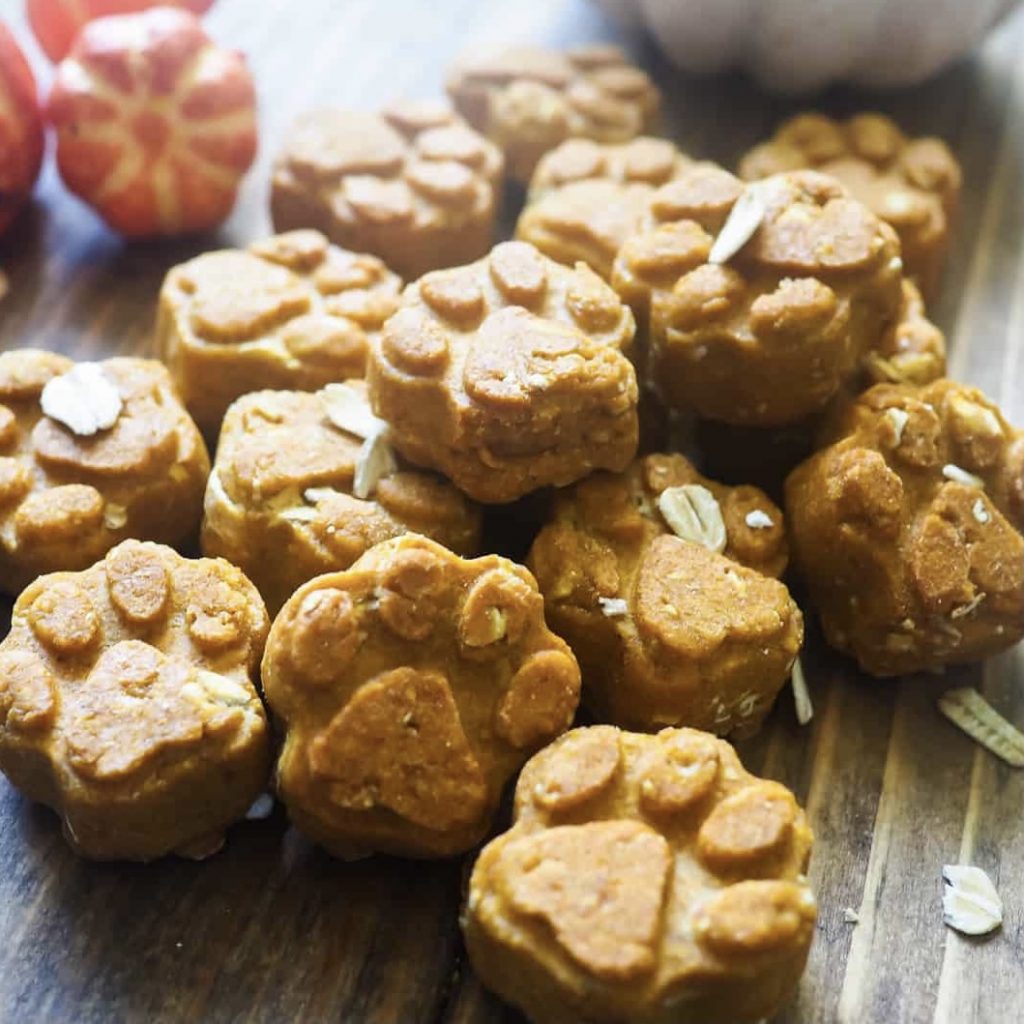 FALL IS HERE! Let's jumpstart it correctly with this healthy take on pumpkin spice dog treats. Sure to make your french bulldog jump for joy. Featuring nutritious pumpkin puree and a blend of spices that will send forth some amazing smells from your oven.
*VERY IMPORTANT IF YOU ARE MAKING YOUR OWN TREATS* Nutmeg, a standard ingredient in commercial pumpkin pie spice, is not good for dogs, so you're better off following our recipe here rather than using a pre-mixed spice blend. We replaced nutmeg with earthy turmeric, which also brightens the color of these tasty treats and if you know anything about turmeric you know it has TONS of health benefits.
Ingredients
1 1/3 cup oat flour
1 cup tapioca flour
2/3 cup coconut flour
2 tsp baking powder
2 tsp cinnamon
2 tsp turmeric
1/2 tsp ginger
pinch of allspice
pinch of clove
1 tsp vanilla extract
3 tbsp coconut oil
1 egg
1 cup pumpkin
2 tsp molasses
Paw print cookie cutter (any type for extra cuteness)
Instructions
Preheat oven to 350º and move oven racks to the middle so you can use two cookie sheets at once.
Combine dry ingredients in the bowl of food processor and pulse lightly to combine.
Add wet ingredients, and pulse intermittently until the dough comes together.
Turn dough out onto a floured board, adding additional oat flour until dough is no longer sticky.
Cut dough into whatever shapes you fancy, placing onto parchment-lined cookie sheets.
Bake for 30 minutes, then turn off the oven but leave the cookies inside to cool for extra crunch. Then let your French Bulldog sample!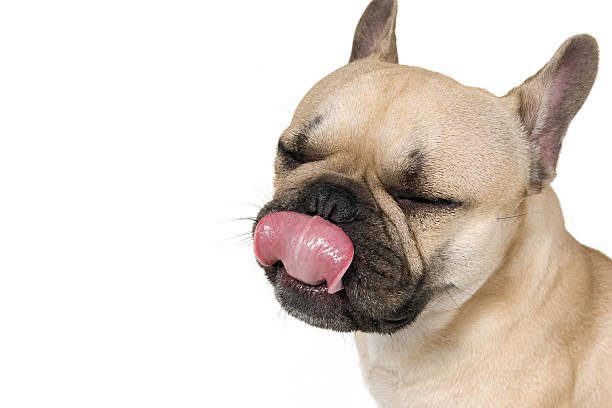 PLEASE DONATE to RESCUE FRENCH BULLDOGS TODAY TO HELP THIS AMAZING BREED FIND THE PERFECT HOMES
LINKED HERE: https://www.rescuefrenchbulldogs.org/donate
FOLLOW THIER INSTAGRAM @RESCUEFRENCHBULLDOGS *IF INTERESTED IN ADOPTING OR DONATING*